Welcome to neriKdesign.

Currently working towards a new career with the same goals. Working with people who aim to have a positive and life changing impact, both within themselves, and then to help others. My web and graphic design work is taking a back seat and I am not taking on new clients at this stage. However editing, wordsmith, writing and poetry work will still be available for those interested.



Neri is well known for her attention to detail, mastery of the English language, spelling skills and correct use of grammar. She is most naturally an emotional writer, using story, poetry, humour and word play to share her thoughts and experiences often bringing laughter and a sense of "being there" when others read her musings. Neri is a keen editor, and loves helping others get down 'on paper' what is in their own heads and hearts.

Neri has a knack for writing very concisely when called for, and also expanding dot points and single sentences to paragraphs, particular for small businesses needing website content, manuals, documents and any other written work. She considers it a fantastic challenge to rewrite 160 words down to 100.. and yet still retain the necessary information.

Her imagination and ease of recalling words, synonyms, antonyms and 'alternative ways of saying the same thing', produce excellent results where the reader has the experience the original writer intended. Neri can also write in a simple or more complex style, depending on the audience.

Documents for business and other important circumstances:
If you know your strengths are not writing clearly, kindly, or with any kind of logical flow, please consider using an editor. Writing with understanding and compassion, even in your business, can make all the difference between encouragement or leaving a staff member anxious and feeling personally judged
Dot points to paragraphs, paragraphs to dot points, making things more succinct or expanding ideas
Manuals, reports, minutes; persuasive writing, presentations, difficult notices, warnings, dismissals
Constructing large amounts of information in a logical format where individual sections are easy to locate, can be more difficult the more you are attached to the information. It can be highly beneficial to allow someone outside the business to step in and arrange the information from an outside perspective
If you have an important document, resume, CV, or any kind of writing piece you would like edited, checked, reduced in word count or expanded, Neri can help you
Writing, storytelling, poetry and grammar is second nature, and her word dancing knows no bounds
Get your Social Media Posts checked for correct spelling and grammar BEFORE posting
Email info@nerikdesign.com.au
Click here to view Wordy Birdy Writing Services

The ability to put down on paper what you are thinking, can be difficult. Firstly you need to understand what is inside, find the right words to accurately represent those thoughts and emotions, and present it with an energy and flow so nothing is lost in the process.

As an intuitive empath Neri can help you find the words, and then transmit your feelings and thoughts to written form. If you have a speech, eulogy, difficult letter or just something you want to have for your own reading time.. together you can bring what is in your heart, out into the light.
Email info@nerikdesign.com.au

Web and Graphic Design is not currently available to new clients.
"Neri has been my web and graphic designer now for many years. In saying this, she has been much more than this; she is the person who has been by my side every time I get a rush of inspiration. It may not be her inspiration, but she is right there with me, demonstrating the same amount of dedication, passion and perfectionism as if it were her own business. She will chase me for deadlines, give me ideas and help me get back on track with some much needed feedback when I'm a little lost. With Neri, when it comes to getting it right, there is no such thing as too many changes.

She makes you and your business a priority and has endless amounts of patience. Neri is the perfect person to partner with your business, she is extremely talented and efficient at what she does, an absolute pleasure to deal with and most importantly, she will never let you down and will always deliver on her promises. I am quite a harsh critic when it comes to service, but Neri has exceeded every expectation I've had and continues to do so. I highly recommend Neri to any business, and in particular sole traders who work a lot on their own. Starting a business can be very daunting, but the best business decision I've ever made was finding Neri and signing her up for every adventure along the way.

I truly don't think I will every work with another person I value as much as her."
Rochelle Morgan - Coaching Consultant - Gold Coast

"Neri did an excellent job of refining my business name and logo for my start up business in automotive detailing. She fully understood and met my brief, and her experience allowed her to suggest a couple of different options/variations which suited certain social media outlets more than others. This support is invaluable and allows you to consider other aspects which you would have never thought about.

While her work was efficient and professional, it was also competitive in terms of cost. I wouldn't hesitate using Neri's services again and would highly recommend her to others who are considering website development, logo design and digital support."
Chris - Peak Car Detailing Victoria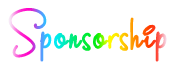 Neri sponsors many animal welfare organisations around the world, these are four of her favourites.